Mississauga Furnace Repair, Mississauga Air Conditioner Repair
Call us at today 1 (866) 625-4629 or 416-836-8302 to schedule an appointment for your
Mississauga furnace repair!
Your furnace works hard to keep your home warm and cozy. Whether you live in a huge, three storey character home or a two bedroom condo, without a furnace a Mississauga winter would feel even longer! Winter is cold enough as it is without having to worry about your furnace making it through the winter! Climax Air offers annual furnace inspections and emergency Mississauga furnace repair.
Climax Air has earned a reputation for prompt and professional service. We love to set homeowner's' minds at ease, and walk them through the furnace repair process. Don't let a Mississauga furnace repair overwhelm you! Just call Climax Air!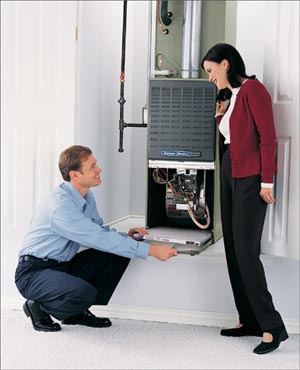 Emergency Mississauga Furnace Repair
When it comes to Mississauga furnace repair, the timing is never ideal. At Climax Air, we make a furnace repair as painless as possible. Following the consultation, we will provide you with options and help you make the right choice for your home heating needs. Our top priority is making sure that you and your family are as comfortable as possible in your home!
For most Mississauga furnace repairs, you can be on the lookout for warning signs. Start by listening for new sounds, and keeping a nose out for new smells. Any difference in the functionality of your furnace may spell trouble. Another symptom is the efficiency of your furnace. Are you constantly adjusting the heat without feeling the difference? Some repairs are as simple as changing the air filters! Call Climax Air the moment your furnace starts acting differently. The earlier a furnace repair is addressed the better!

Professional Mississauga Furnace Repair and Maintenance
Your furnace is an important appliance in your home. And yet, we take it for granted. As a homeowner, you have a dozen other items on your to-do list every day. Yet somehow, your furnace probably isn't on it. Scheduling an annual furnace inspection is one way to ensure your furnace is functioning at its best. Make a habit of scheduling your Mississauga furnace inspection for early fall. This way, you will know it's ready for when those cold Mississauga days begin.
.